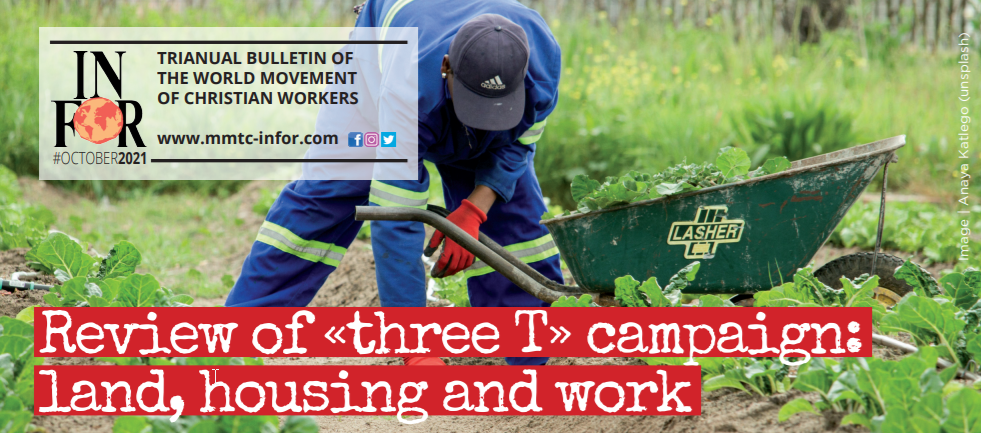 Through the articles written by some movements, I would like to highlight the important work done by the forty and nine WMCW movements (affiliated and contacts) around the theme «Land, Housing and Work for a decent life».
This theme has found many echoes in all the continents and has strengthened our mission. We were also encouraged pope Francis's words that, in the meeting of popular movements on 28th October, 2014, said: «There is a thing that every father, every mother wants for their children; an aspiration that should be at the reach for all, but which unfortunately it escapes it more and more to the most is: the land, the housing and the work. It is strange, but when I say this to some people, they tell that Pope is a communist. They do not understand that love to the poor is at the heart of Gospel. Land, housing and work, for which we fight, are sacred rights. Affirming that it is possible is the Social Doctrine of the Church».
And it is above on the basis of these sacred human rights that this INFOR issue presents testimonies about different ways of action around the right of Land, Housing and Work.