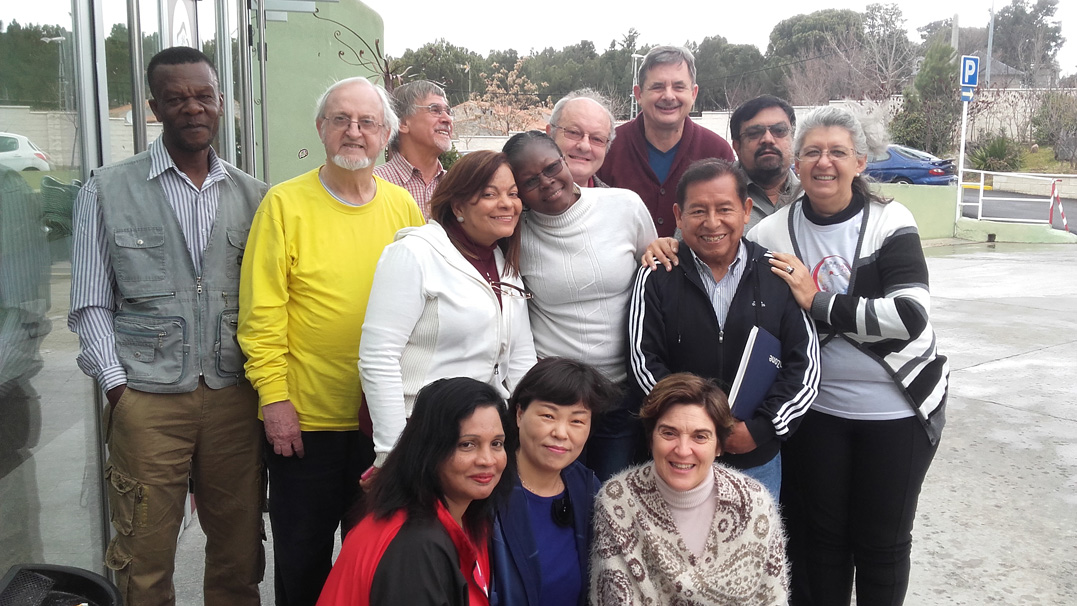 The International Council of the World Movement of Christian Workers (WMCW) and the Coordinating Group of the European Christian Workers Movement (ECWM) meet in Avila, before the General Congress to be held in Spain next July.

These bodies representing and directing the WMCW and the EXWM meet, from 29th January to 2nd February (WMCW) and 2nd ton 5th February (ECWM), at the University of the Mystic in Avila. With a double objective: the preparation of the next General Congress; and the call of the International Seminar "Building a Solidary Society, Human Dignity and the Right to Work".

The first part of the working agenda of the WMCW Council will discuss the tasks and activities carried out during 2016: the assessment of seminars in Central America, Asia, East Africa and Europe; the various instruments that articulate the WMCW's communication policy; the '0.5 cents' campaign; the World Day for Decent Work on 7th October; the participation and agreements of the World Meeting of Popular Movements with the Pope; to end the preparations for the next General Congress from 18th to 21st July 2017.

This International Council is prior to the General Congress that the WMCW will carry out in Spain and will be welcomed, for the organizational and communication tasks, by HOAC (Working Brotherhood of Catholic Action).
The WMCW faces a very important statutory congress, as there will be a change of people in the different responsibilities of the International Council.
Around 150 delegates from around the world representing some fifty Christian workers' movements in North and Central America and the Caribbean; South America; East Asia; South Asia, Europe; East Africa and West and Central Africa will be involved in this Congress.

Finally, in order to deepen the action of the WMCW, the International Council will discuss the call of the seminar "The construction of a solidary society, human dignity and the right to work", held from 15th to 18th July, 2017, previously to the General Congress. In the context of the review of life and in the framework of the apostolic exhortation Evangelii gaudium and the encyclical Laudato si, a "See", is concretised by the movements of the different geographical areas, the "Judge" and "Act" will be deepened in the international seminar in July.
At the end of the International Council, the European coordination of the ECWM will also meet to prepare its meetings (Seminar and Congress) in July, before the WMCW General Congress.

Source: Abraham Canales, HOAC http://www.hoac.es/2017/01/17/hacia-la-asamblea-general-de-los-trabajadores-cristianos-de-todo-el-mundo/