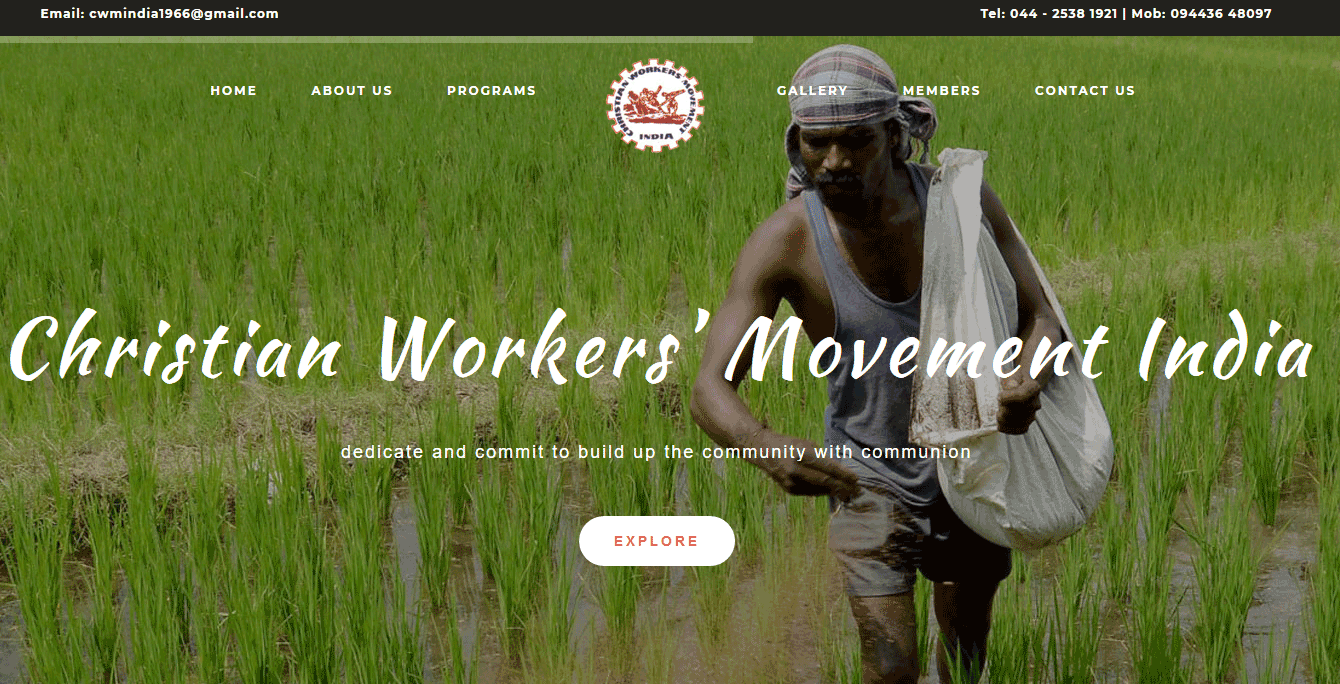 Christian Workers' Movement - India started in 1966 at Chennai for the overall development of the workers in India. The mission of the CWM is to struggle for the respect and recognition of human dignity and for the establishment of justice on this earth, that the laws of the economy and the god of money do not triumph over women and men who are meant to be the beneficiaries of the goods of this earth.
CWM members are conscious of being evangelizers by working to emancipate men and women, by siding with the excluded by our societies, and by throwing themselves heart and soul into the effort of building a world fit for all to live in. This preferential option gives priority to Un-organized, women, migrant workers and the excluded of our society, especially, the unemployed youth, working children, workers insecure jobs. In order to establish this mission in this world Cardinal Joseph Cardijn the founder of our movement has presented a methodology called "Review of Life: See – Judge – Act". We have committed leaders those who are voluntarily come forward to fulfill this mission in the world. They sacrifice their time, money, health for the development of our movement.
Target Groups
Agricultural Labours, Construction Workers & Unorganized workers.
Main Activities
Creating awareness on Labour Right & Social Protection.
Construction & Agriculture Workers Enrolled to Welfare Schemes.
Skill Training for Job Creation & Self employment.
Formation of Self Help Women & Men Group.
Integral development of un-organized Workers & Migrants.
Income Generation Program for Women and CWM members.
International Women's Day & Mass Rally.
May Day Celebration & Public Meeting.
Micro Credit Revolving SEED Program.
Challenges
Ratification of Domestic Workers ILO Convention – 189.
Counseling to Migrant Workers & Returnees.
Eradication of Child Labour System.
Cottage Industries Development.
Campaign for Decent Work and Universal Basic Income.